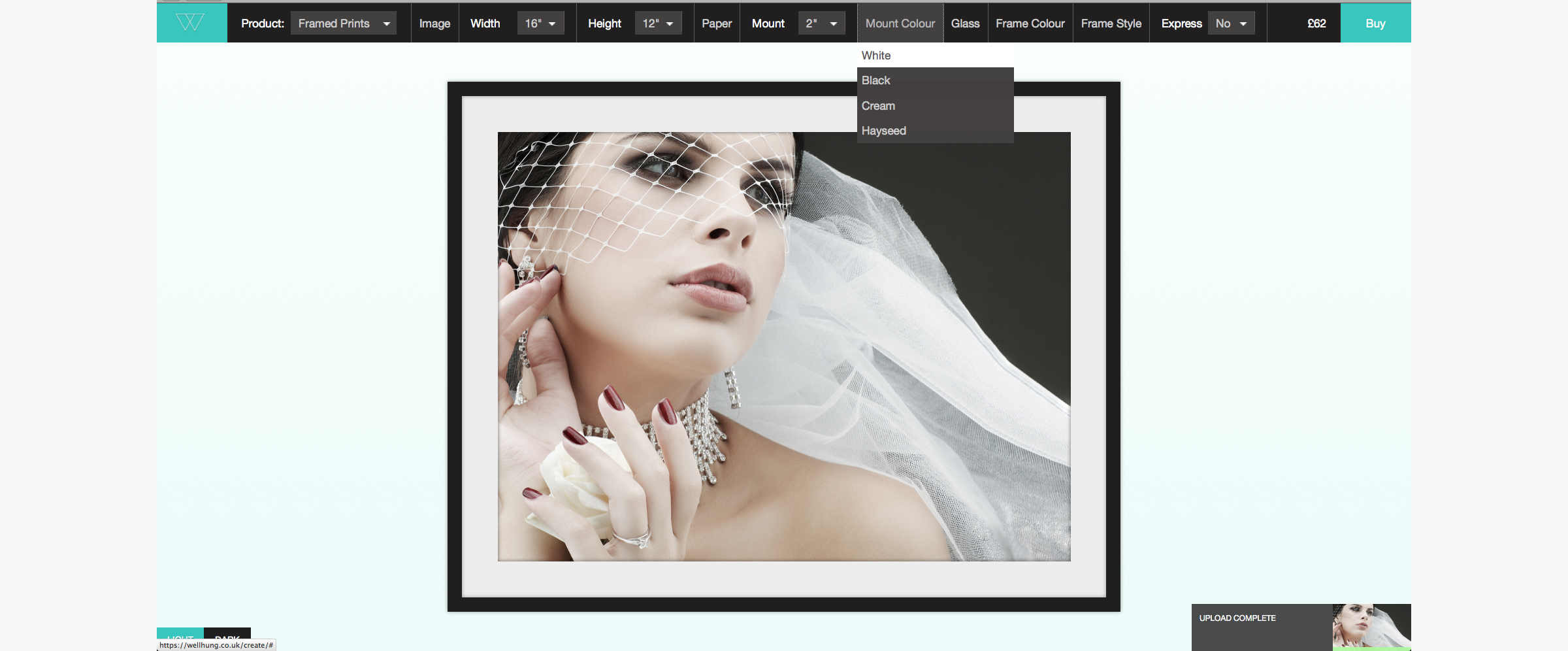 After months of development, our custom on-line print ordering App is ready! From listening to feedback from photographers and artists like you, we have understood that to be able to easily place an order for your prints online, was one of your top demands.
Our on-line print ordering system allows you to upload your image and start editing your image instantly! With its simple menu list, you can customise your order to fit your exact requirements. Each product we offer has it's own specific options that can be chosen by clicking on your desired choice from the drop down menu – The preview will then automatically update, showing you exactly how your final print will appear when you receive it.
If you do get stuck, or have any questions, please do give us a ring on 0207 033 2777 and we'll be happy to assist.