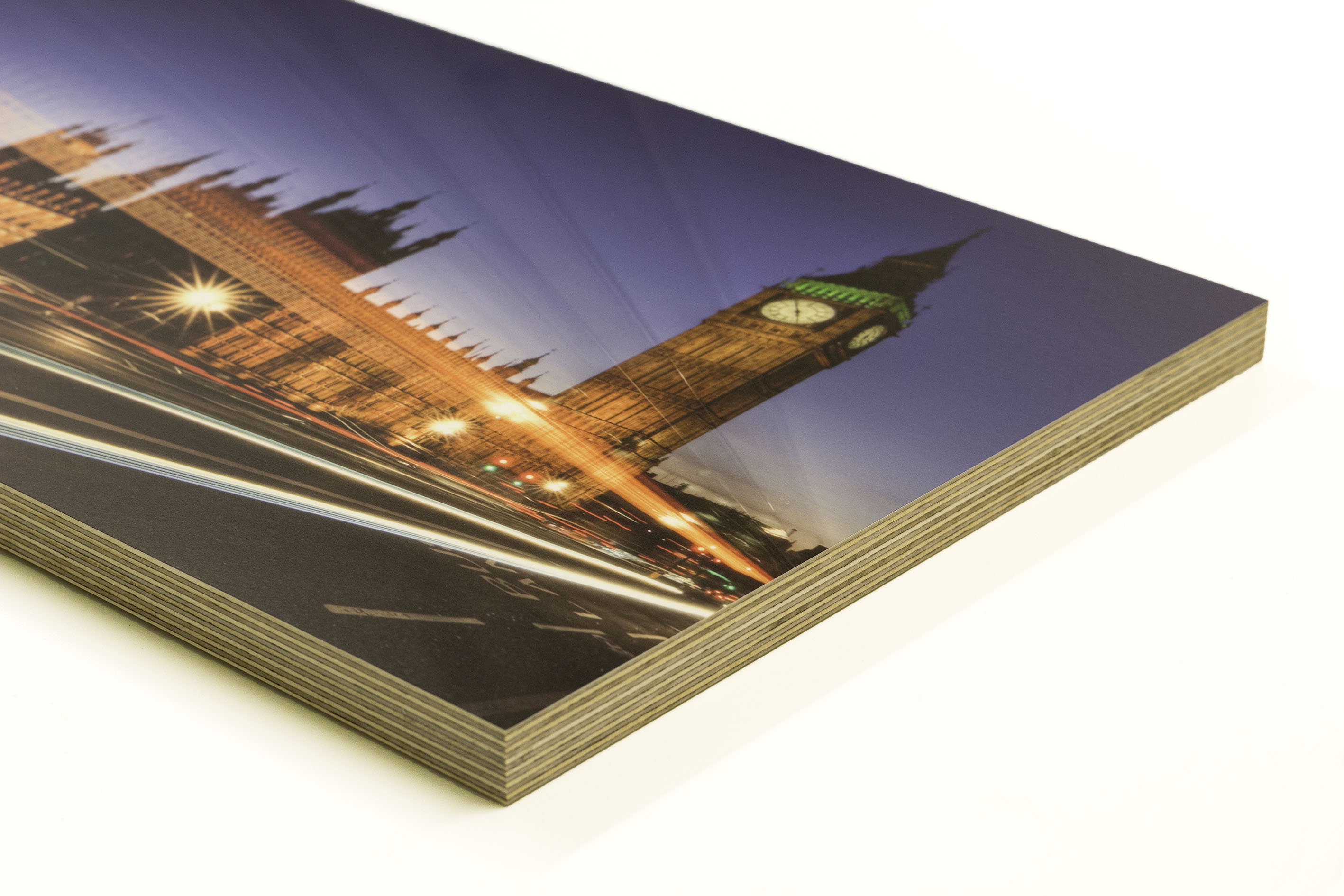 We're very excited to introduce our new and exclusive PlyPrints™.
Our all new PlyPrints are now live on our website and are available to purchase directly online. These luscious birch plywood panels have a beautifully layered edge, that will really make your prints stand out.
Cut to a size of your choice we sand and wax the edges to highlight the layers of birch timber. Your print is then mounted permanently onto the surface and a matte or gloss laminate is applied, ensuring it will last for generations to come.
Each panel comes with a keyhole drilled into the reverse allowing you to hang them directly onto your walls. At 18mm thick they can also be stood upright on a desk or mantle piece, making them ideal for gifts.
You won't find this product elsewhere and with prices starting at £18 including VAT, we're sure you and your customers will love them!