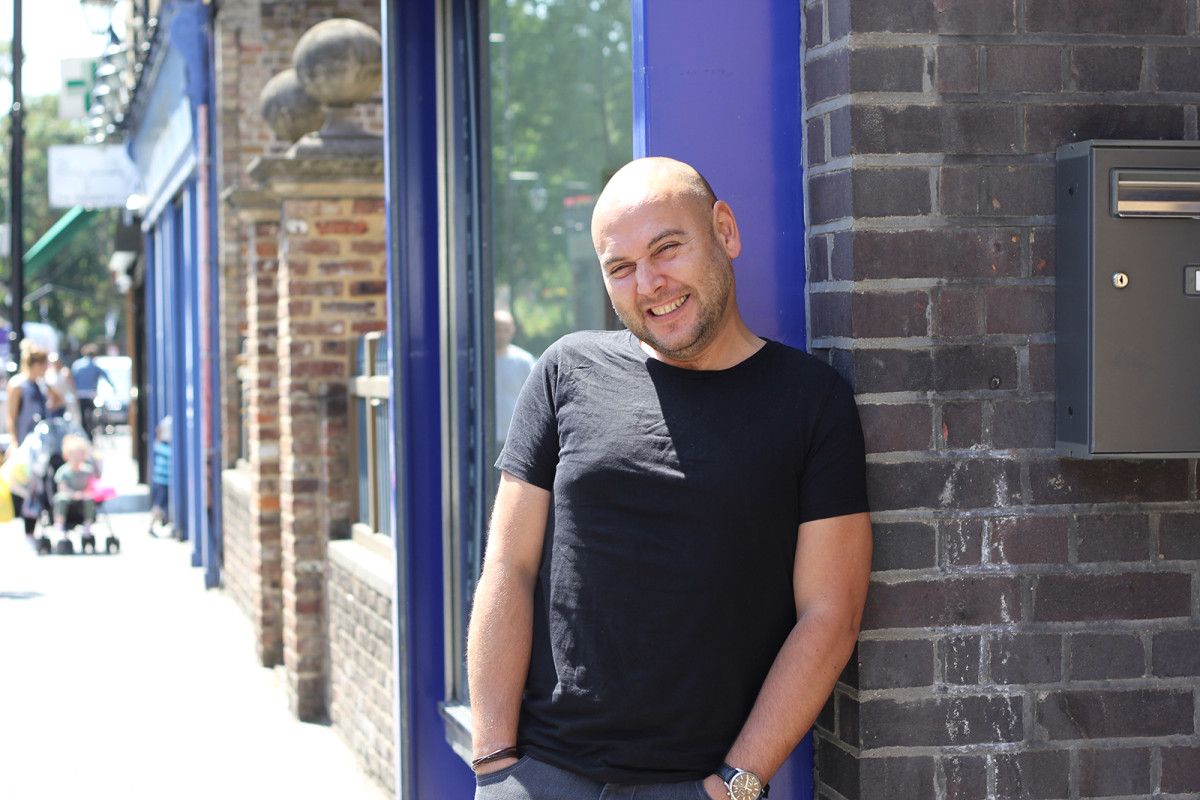 In an exclusive interview with Otto Schade, he talks about his new collection of works and what he's been up to since his last exhibition at Well Hung Gallery in July 2014.
Well Hung are very happy to welcome you back with us on 23rd July. This is will be your first solo show at Well Hung. What have you been up to this past year?
I've had an interesting year and travelled a lot.
I've been to Chile, Miami, Amsterdam, Berlin & Sweden exhibiting my work, working on commissions and contributing to the street art scene.
You have created some interesting new pieces this year like; Tuton Come on, Tiger butterfly, T-Rex, Polar Bear, The Sniper and Recovering from Stolen happiness, will they be featuring in your new show?
Yes they will be showcased in the show. It's been a busy year so it's great to show everyone what I've been working on.
Unfortunately, T Rex is in Sweden. It's a large canvas and a commission so I wont be bringing it back to the UK. There are talks about creating a print of this one.
What are you working on right now?
 Actually, I am busy preparing a piece for the show.
I am also creating a series of limited edition screen prints.
One of them, I've named 'Tuton come-on', depicting Tutankhamun, the popular icon for ancient Egypt.
I thought it was an interesting parallel to explore this iconic image juxtaposed against my ribbon style. I've often been told my ribbons look like 'mummies' so I wanted to create a playful interpretation.
How long do you spend developing a new piece?
I can spend days thinking of the concept. Once I have an idea in my head, I will start the illustration, spending most of my time developing the movement of the ribbon and creating a three dimensional image. This can take many hours, as I like going back to the image and re-working it until I am happy with it.
I will then go on to create a stencil so I can paint the image large scale outdoors.
Are you planning on any street pieces?
Oh yes, I am creating a new 'Orb', which I will paint in Bethnal Green or Hoxton.
You often pursue political themes – is politics important in your art?
Yes. To me, it is very important.
I am motivated by creating powerful messages and provoking people to think about what is going on in the world. We have a stage to present our ideas and say something through images.
The Orbs are great way for me to effectively express myself and to simply get my message across.
You are also an Ambassador for charity Save the Tigers – what kind of work do you do for them?
I am happy to use my work to get more exposure for the charity. My tiger themed images are a natural match.
In the past, I have donated my work to the charity, which has been auctioned. This gives the charity valuable funds to do their work.
I will also be painting my new piece 'Tiger Butterfly' in London for charity event in July and October.
Why do you do what you do?
The possibility to create whatever you want without restrictions.
How does this differ to your previous life as an architect?
Being an artist has no restrictions and no rules, which is unlike the parameters of architecture.
Although, I still use my skills as an architect and recently helped a friend develop a scheme for a gallery, nightclub and cinema space in Tower Bridge. We are waiting to see if the project gets funding.
What do you dislike about the art world?
I dislike the lack of creativity and the copycats.
An imposter recently tried to show his work, passing it off as mine.
When you can be whoever you want to be – why would you copy another artist's style?
What is your dream project?
I would love to explore installations and sculpture, possibly using recycling materials to create large-scale pieces.
I am always looking for epic scale walls to paint on, as I believe my work transcribes well at a large scale.
Do you admire any artists / photographers? (Famous or not!)
I am inspired by the surrealists; Dali and Escher.
In todays world I love the simplicity of Banksys work.
I also like Smug1 and H.R. Giger (creator of Alien).
And finally, what superpower would you have and why?
As I child I wanted to have curved vision so I could look ahead but see around me at the same time. Maybe so I could cheat in exams.
I find it fascinating how humans can only use a part of their brain capacity. If I had super powers, I would unlock the parts of my brain I can't use.
To meet the man himself and view his recent works, come along to the Otto Schade exhibition on Thursday 23rd July at Well Hung. 239 Hoxton Street. From 6-9pm.