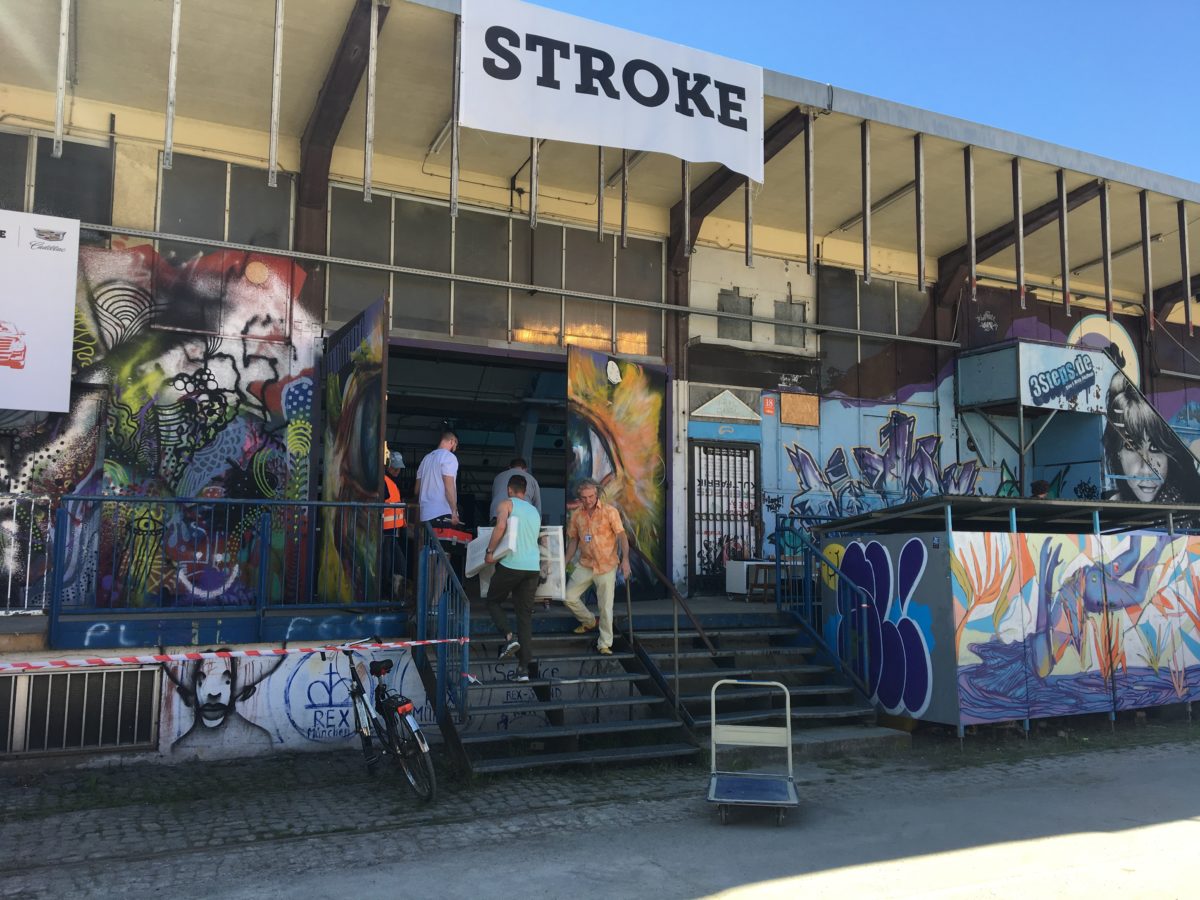 We are happy to announce that we are exhibiting at The Stroke Art Fair Wednesday 9th –  Sunday 13th June.
This is our first overseas event and we're super excited to be sharing our stunning collection of artworks with the good folk of Munich.
We are showcasing new original pieces by David Shillinglaw, Matt Small, My Dog Sighs and Otto Schade. We will also be launching new prints and drawings by Ben Rider and Skeleton Cardboard.
Don't worry if you cant make it as we are giving all our lovely UK customers the chance to buy any of the work we're showing before the masses in Munich do. All work is now live on our website here – so if you see something you like, make sure you grab it before the opening tonight and we'll post it to you upon our return.