Anna Mac
view all available work for sale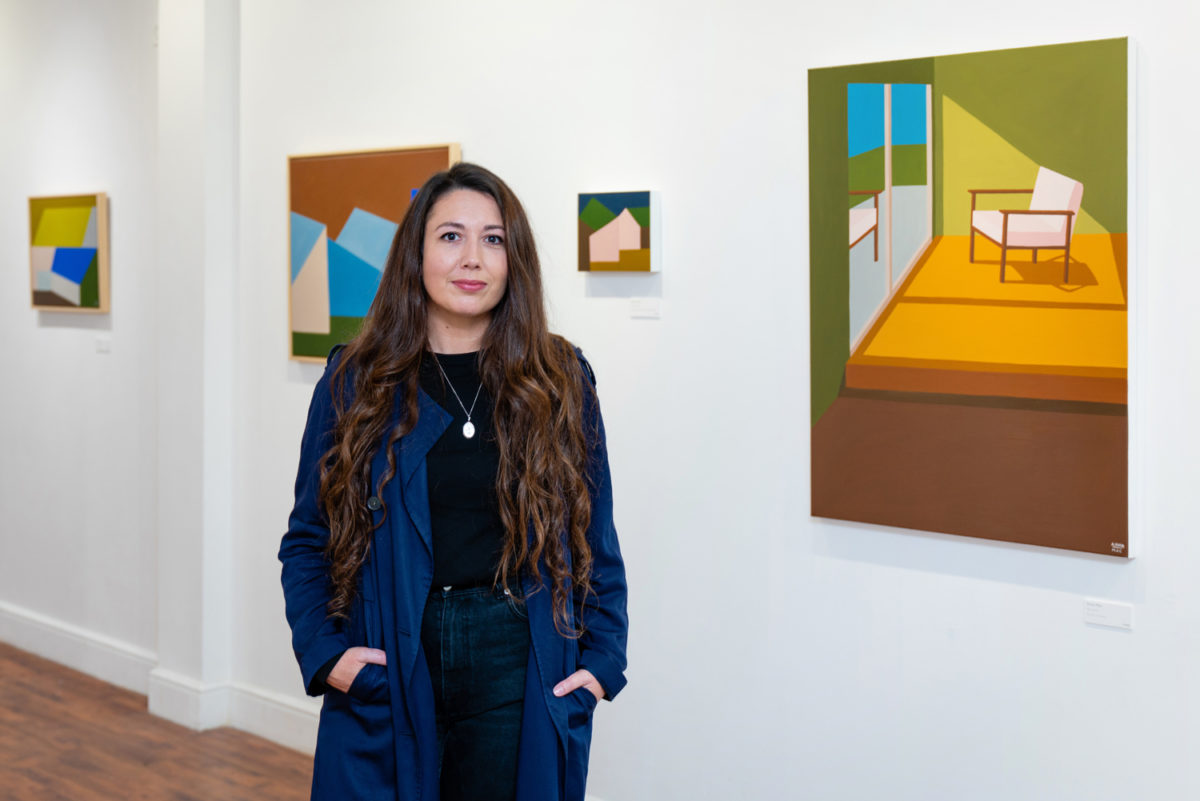 Bio
Anna's fascination by the world that surrounds her, led her to develop a collection of works that explore urban landscapes and interior scenes. These scenes are visually represented as abstracted forms and planes, which are richly painted in bold earthy tones and captivating colour palettes, which strike a perfect balance between light and shade.
Anna Mac depicts the domestic sphere – interior scenes created from her imagination using objects that surround her. The same chairs feature heavily in various imagined scenes. These scenes create a strong sense of peace, tranquility and solitude.
Particularly drawn to architectural structural forms, Anna Mac experiments with visual planes and how the use block colour, light, and perspective can create urban scenes, which may also be viewed as simple abstract shapes. The details of the landscapes are abstracted and rendered in flat, vibrant natural colours reminiscent of the changing seasons.
Anna has taken part in numerous group abstract exhibitions and most recently her debut solo show Inside Out in November 2021.
Photograph of Anna taken by: Mirko Boffelli