BAST
view all available work for sale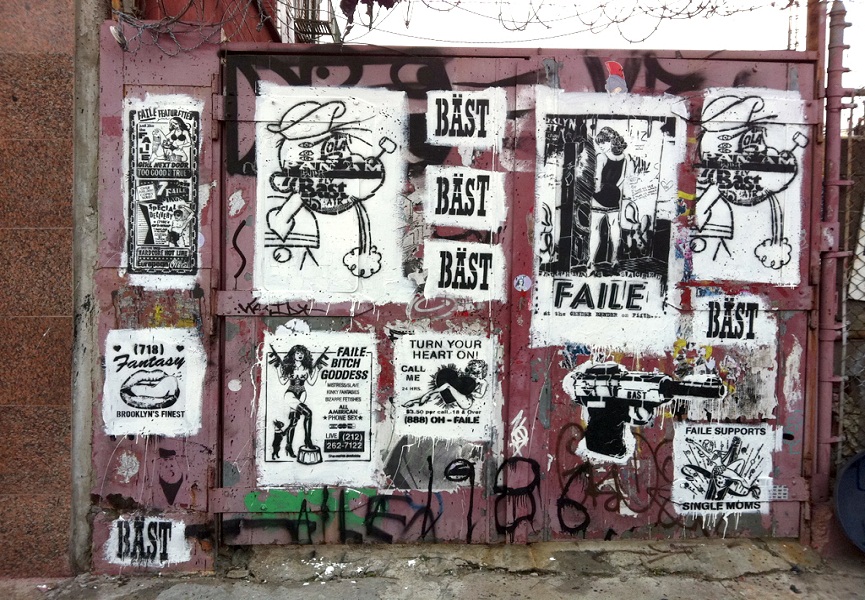 Bio
BAST was a Brooklyn based, New York urban artist and is one of the few international street artists to retain a level of anonymity.
Using collage to create "mutated characters" and "mutated scenes," Bast has been embellishing urban environments in New York and Europe with his wheat-pasted posters for nearly two decades.
Bast usess iconic images from 20th- and 21st-century mass culture to create collages that combine cartoon characters, American food stores, and sex advertisements resulting in edgy, uncompromising compositions.