Ben Slow
view all available work for sale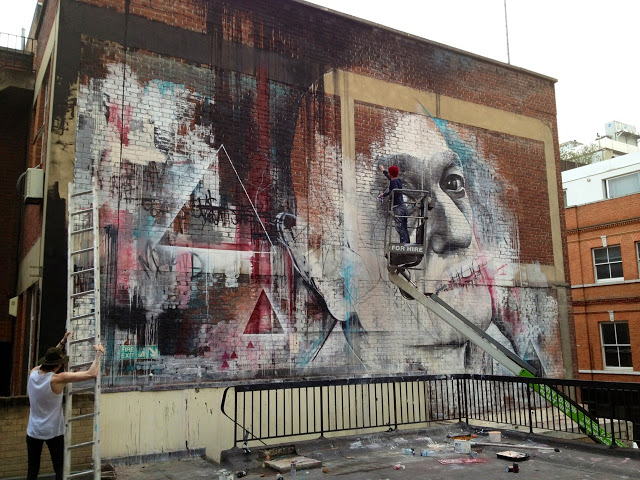 Bio
Ben Slow is a London based artist who is passionate about bringing fine art to the streets.  Ben graduated in Fine Art from UCA,Canterbury in 2006 and has been creating striking, expressive and vibrant portraits on canvas and as site-specific murals ever since. He finds an exciting dynamic in the contradictory relationship between the glamorous pop images and the raw, unrefined urban context in which such icons are celebrated.  "The point of my work is to reduce the silhouette to its most elegant and minimal, while simultaneously embellishing its energy, depth and texture.  The process is as symbolic as it is aesthetic."
Renowned for his large-scale murals, Ben is first and foremost a storyteller. He is continuously fascinated and inspired by the colourful characters he meets on his travels. His street work in particular tends to focus on celebrating local personalities – many unknown outside their communities but having a profound impact within them. Often, he immortalises these characters in locations that they are closely connected with.
Just as comfortable in the studio as he is out on the streets, experimentation is key. 
Ben
 uses an array of different materials to create his unique style; deconstructing, destructing and blurring boundaries to strike a fine balance between abstract and figurative.
Ben has exhibited UK, USA, France, Italy and Ibiza. Ben is well on his way to making a serious name for himself in both the street and fine art worlds.