Benjamin Murphy
view all available work for sale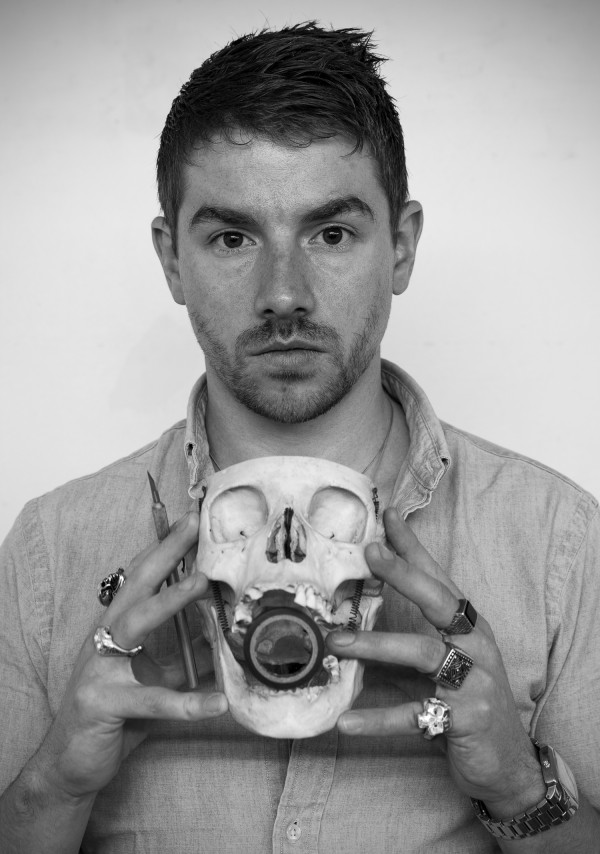 Bio
Benjamin Murphy is a visual artist who creates graphic installations and artworks created entirely out of black electrical tape.
Murphy elaborate tape-based drawings are influenced by poetry and classic literature, creating a mystical aura around the artwork.
His creations are ethereal and vague in what is depicted. Often containing seemingly contradictory elements that combined with the use of perspective and the eyeless figures creates a discordant feeling in the viewer.
Murphy lives and works in London, where his works can frequently be seen in the East End area of London.
Look out for his new work launching exclusively at Well Hung for the Out of Line Exhibition 29th September – 29th Oct