Donk
view all available work for sale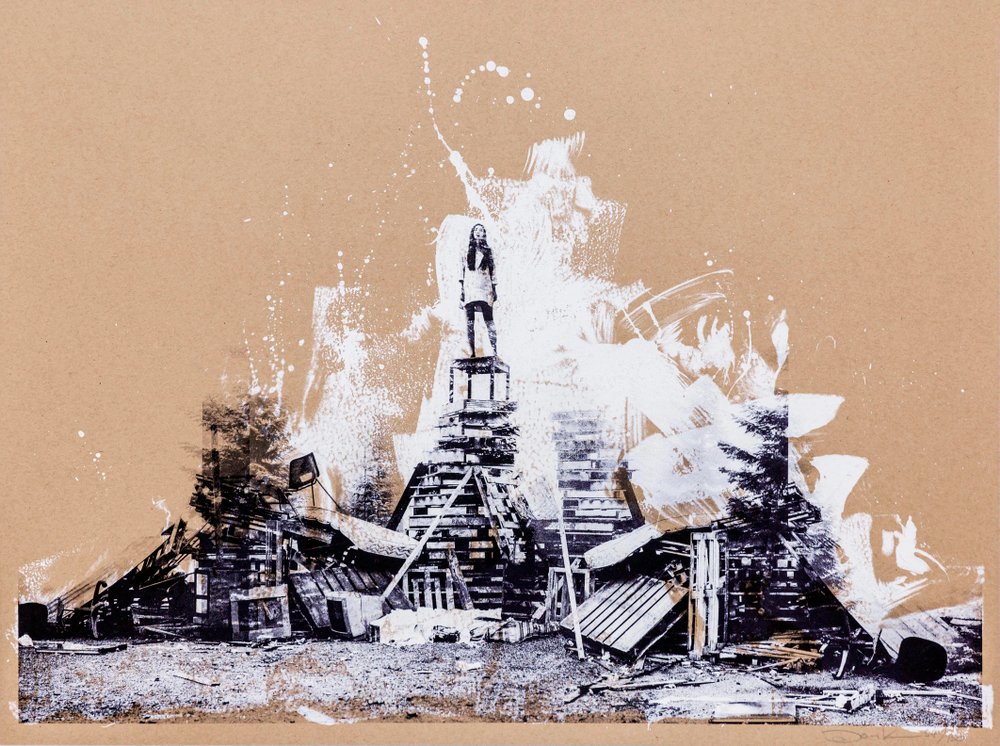 Bio
Donk is an artist and photographer working within the paste-up tradition and has been placing his work on the streets of London and elsewhere since 2008.
His work combines photography, printmaking and hand finishing techniques creating images that are high contrast, graphic constructs which lend themselves to the traditional screen printing processes.
Donk's strong evocative images reference urban history and culture making playful connections between universal themes of human strength, space, fantasy and vulnerability.