Inkie
view all available work for sale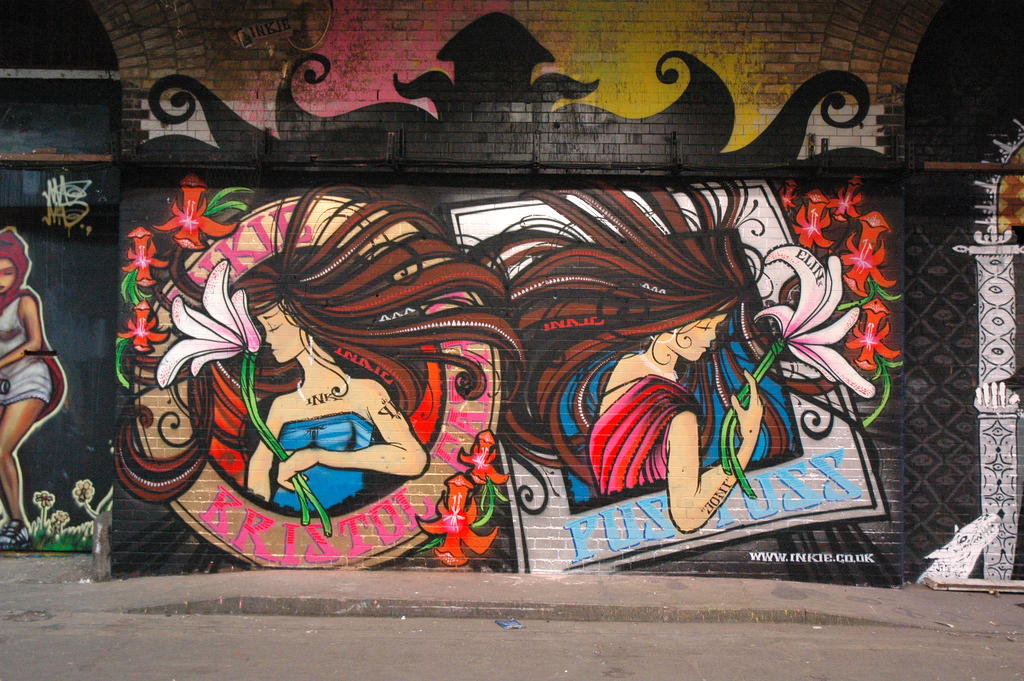 Bio
Inkies art is characterised by a unique collaboration of graffiti and figurative imagery. His style draws on art nouveau influences with an urban twist.
Starting out in 1983 Inkie was heavily influenced by punk rock culture and New York / Brooklyn graffiti artists such as Goldie, The Chrome Angels and more. As he began to mature in age and style he attended the 1989 World Street Art championships where he pulled national headlines. He was considered to be the "Kingpin" of the largest graffiti bust ever called "Operation Anderson" which was well documented by BBC2 in the show "Drawing The Line".
He has worked with people such as Puma, XBox, Adidas, Levis, Addict, Lovebox, SEGA and more. His street art style has evolved to design more and more for the videogame industry making him one of the most in demand street artists and designers around.