Jonathan Lawes
view all available work for sale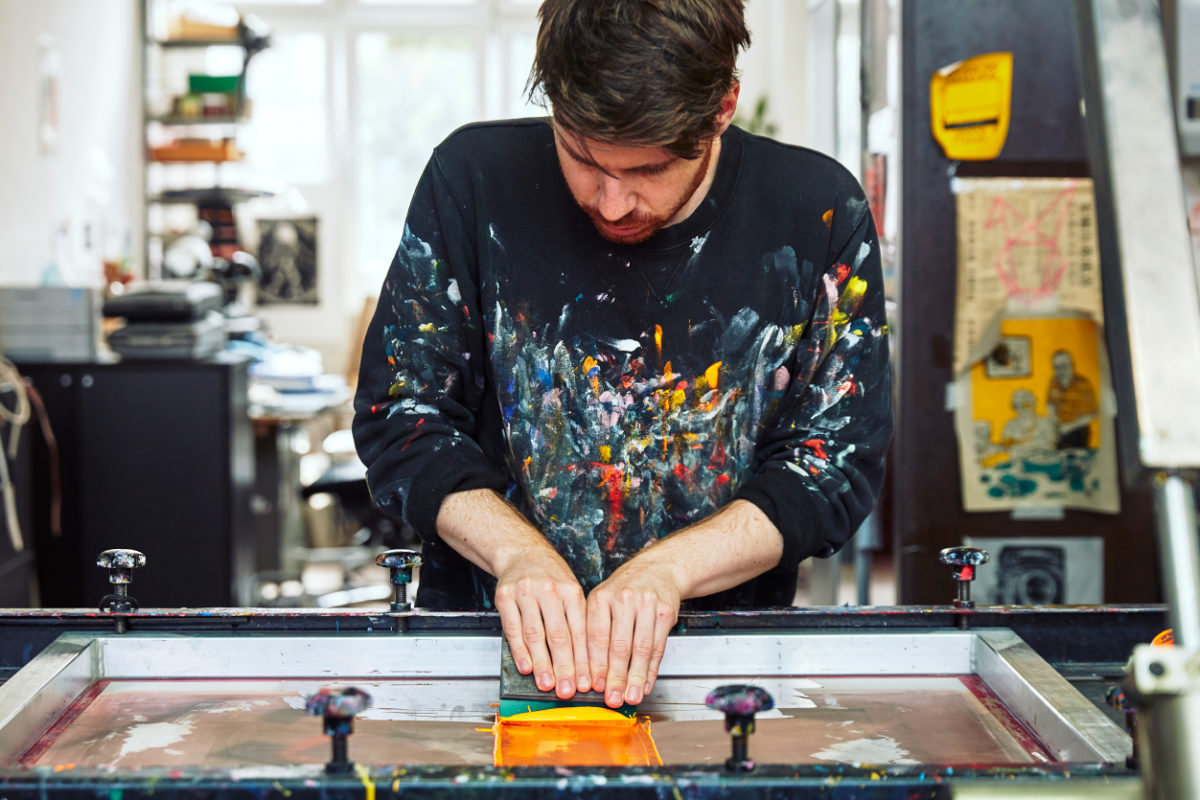 Bio
Jonathan Lawes studied at Leeds Arts University, UK, and graduated with a Ba(Hons) in Printed Textiles and Surface Pattern Design in 2009.
Jonathan creates prints with a distinctly graphic edge, reflecting his love of geometry shape and pattern. In his work he likes to experiment with layering techniques to create an endless array of colours and an added sense of depth to a flat surface.
After spending over 7 years in Berlin, Jonathan has recently relocated to south London and works as an artist and printmaker. He divides his time between designing for a variety of interior clients and working on his own personal silk screen prints and other handmade design products.