Lee Eelus
view all available work for sale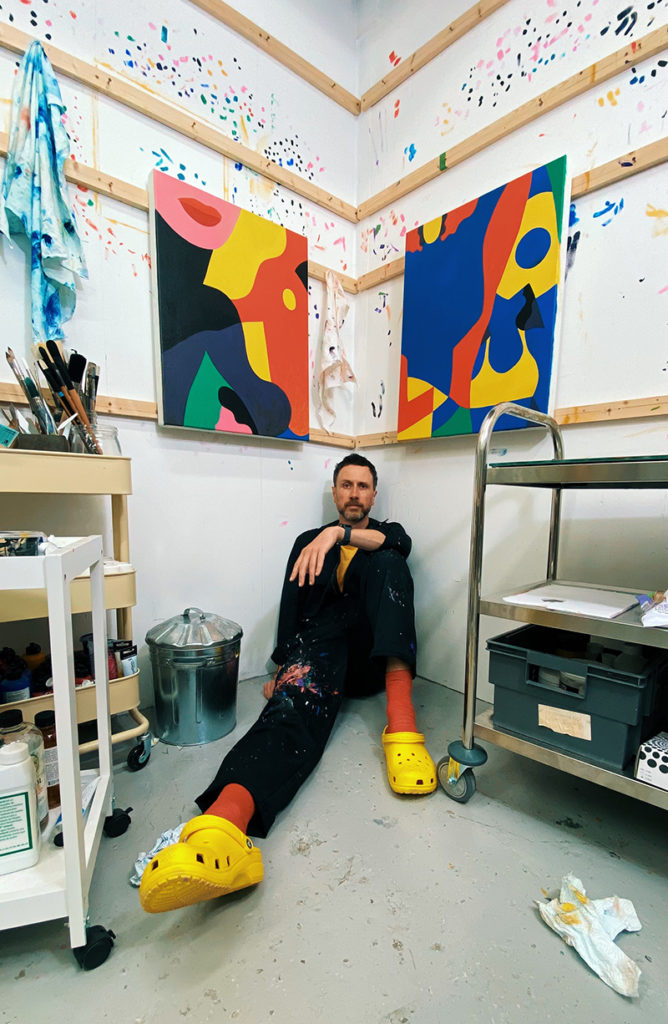 Bio
Combining seemingly disparate elements from a wide range of found imagery taken from pop culture, film, graphic design and art history, Eelus's strange and colourful visual language is applied to paintings, prints, murals and 3D work, all of it in search for a sense of balance as he brings opposing forces together, exploring the relationships between light and dark, humour and the macabre and beauty in the mundane.
He's painted and exhibited worldwide alongside key figures within the urban contemporary movement, the desirability of his work evident in the success of his solo exhibitions and sell-out print editions.
He currently lives beside the sea in Brighton, UK, with his partner, their daughter, two cats and Arty the dog.