Pablo Delgado
view all available work for sale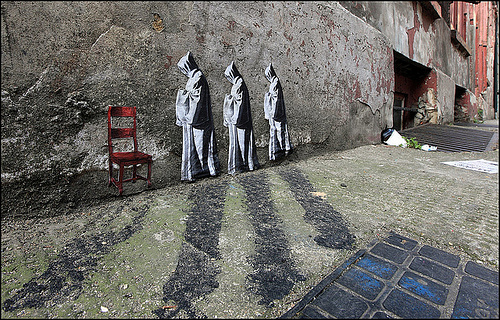 Bio
Mexican artist Pablo Delgado's miniature pieces of art first started appearing on the walls of London's east end and since then have become more and more popular.
His early work consisted of tiny doorways pasted up around the walls of East London. Soon, Pablo began expanding into detailed narrative scenes, meticulously depicting hosts of people, animals and objects in miniature around London. His style is also peculiarly known for the distinctive black shadows that he casts on the pavement in black paint.
Delgado is interested in story telling through his art and the scenes that he creates are always beguiling and humorous with different layers of meaning.