Ronch
view all available work for sale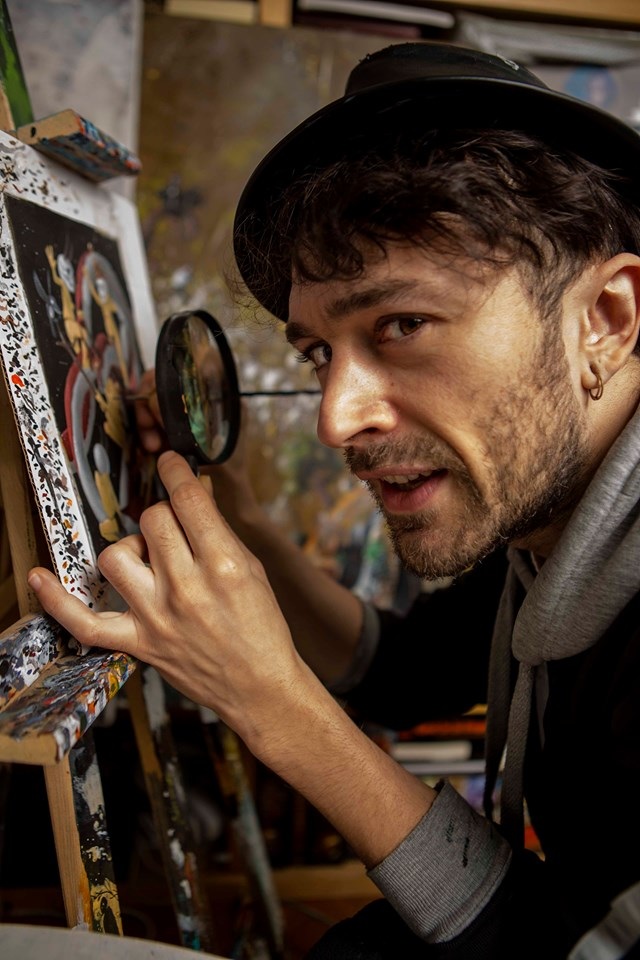 Bio
Ronch, a self-described "punk surrealistic painter," blends urban and fantastical imagery for hyperdetailed acrylic paintings. The artist cites influences as varied as "Leonardo to The Clash, Brueghel, Dali, from Bosch to the Dead Kennedys." Ronch is currently based in London, and originally from Italy.

Ronchi's genre of magical realism. Both recognisable and strange, the scenes play with the viewers levels of belief offer new, warped perspectives on seemingly familiar scenes. He twists and manipulates scenes from history, childhood, nostalgia, and myth.

As a student, Ronchi was trained to use a magnifying glass to capture a high degree of detail in etching work. This love for the lens and for playing with perspective has characterised his paintings. He has a meticulous attention to detail and distorts elements of the paintings into bizarre proportions. This technique allows him to highlight contradictions and absurdities within society and make nightmarish scenes out of familiar component parts.