Rosie Emerson
view all available work for sale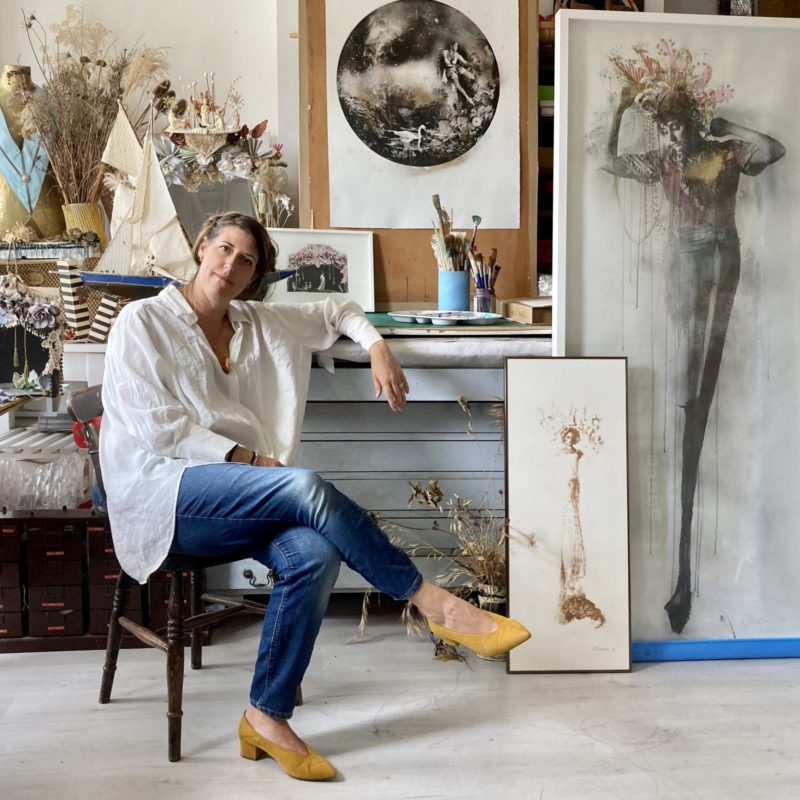 Bio
Rosie Emerson is an award winning contemporary artist originally from Dorset, she studied and lived in London for 10 years. She now resides on the South Coast and continues to work almost exclusively on representing the female form. Emerson's figures draw reference from archetypes old and new from Artemis to the modern day super model.
Inspired by her love of museums, architecture, theatre, silhouettes, shrines and rituals, she uses dramatic lighting, hand made costumes, set and prop making alongside printmaking and painting to create her unique style of work. Her work is widely collected and exhibited both in the UK, as well as internationally, through galleries, art fairs and museums. Emerson was also commissioned by Hackney WickED Arts Festival to create a new Guinness World record and create the world's largest Cyanotype photograph.
Emerson has been commissioned by brands including Sony, Triumph Underwear, Redbull, P&O Cruises, Toms, and Annoushka jewelry working with models Amber le Bon, Daisy Lowe and singer Eliza Doolittle. Her work has also been featured in Vogue, Harper's Bazaar, Another Magazine, The Financial Times Magazine and The Sunday Times Style Magazine.