Mask of Many Faces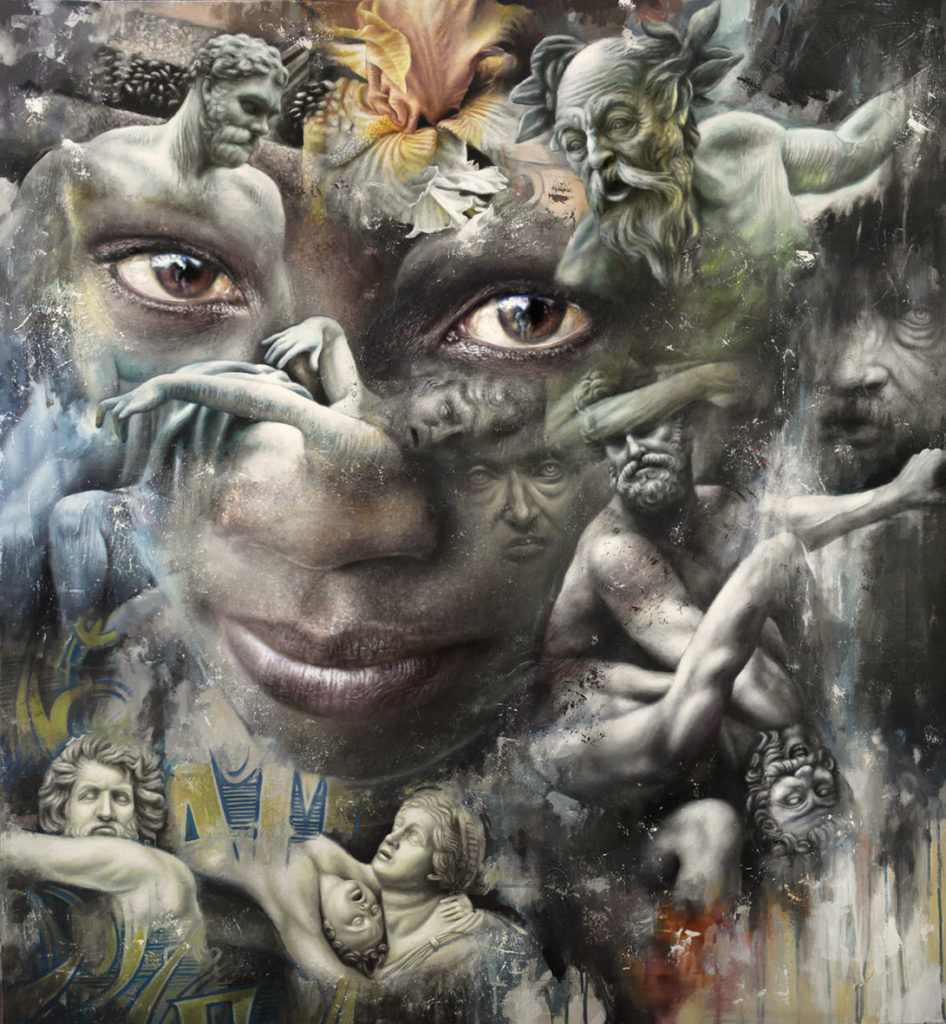 Mask of Many Faces
Thursday 27th October – Sunday 30th October, 11am-6pm
Private View: Wednesday 26th October 6pm – 9pm
RSVP: https://Maskofmanyfaces.eventbrite.co.uk
Meet the artist – Saturday 12pm-1pm
Location: 216 Brick Lane E1 6SA
We are thrilled to invite you to Dales Grimshaw's much anticipated solo exhibition, 'Mask of Many Faces,' taking place from Wednesday 26th October to Sunday 30th October at 216 Brick Lane.
Grimshaw recently featured in the BBC's Extraordinary Portraits, where his powerful, dramatic and emotive portrait captured the nation's heart. The portrait of Patrick Hutchinson, which is currently showing at The Turner Gallery, will also feature in the 'Mask of Many Faces'.
With more than a decade of capturing the essence of indigenous people from Papua New Guinea in his passionate and emotive portraits, Dale Grimshaw has integrated this imagery with a wellspring of cultural references in his most significant solo show to date.
Grimshaw has created a technically brilliant body of portraits, where he has let his imagination flow freely with a sense of spontaneity and virtuso brushwork in every one of these darkly beautiful paintings. The richness of his vision has been achieved with complex imagery that grows out of his portraits to create a visual mindscape of thoughts and feelings. At times they seem to threaten to engulf the sitter, but at other times, they appear to be nothing more than exquisite flights of fancy.
Grimshaw includes a plethora of cultural and visual references from abstract marks, graffiti, and Rubenesque cascades of mythological figures, to ancient Greek and Roman statuary. The inclusion of these diverse images seem incongruous, however, because of the care with which they have been chosen, this combination feels coherent and beguiling.
Opening night: Please RSVP for tickets to the opening on Wednesday 26th October here on Eventbrite  6-9pm.
Conversations with Dale: On Saturday 29th October Dale will do a short speech on his retrospective wall of murals from 12-1pm so it is one not to miss for all street art lovers.