Jim McElvaney
view all available work for sale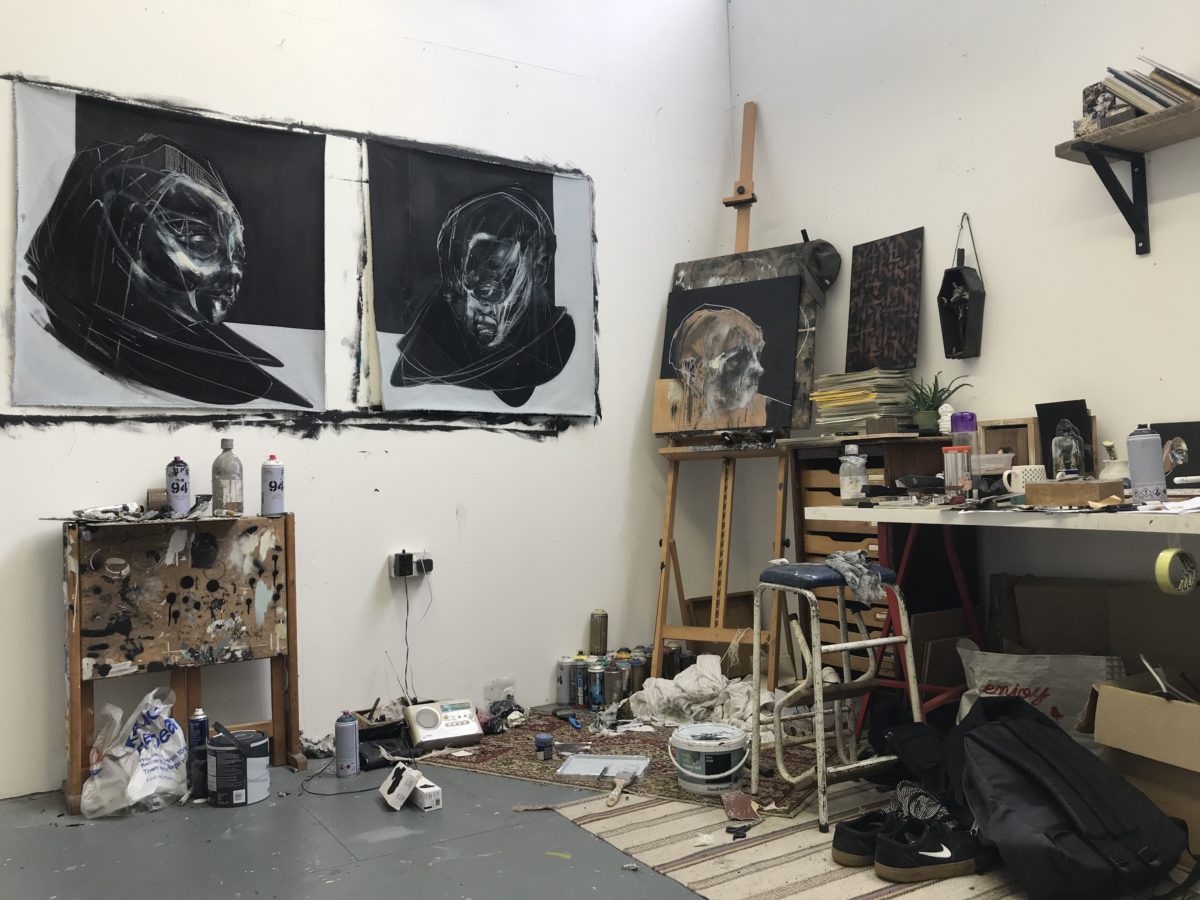 Bio
Jim McElvaney is a Sheffield based portrait artist. Predominately working in paint, ink and pencil, Jim is fascinated with the way we look at people, and the stories we create when watching strangers. His work aims to capture both the anonymity and familiarity of the faces we usually only ever glimpse at. With an eye for those who are usually unseen, Jim harnesses elements of street photography to produce modern portraits of the people we miss when we're too busy looking at our phones.
As far as technique goes, Jim is a true mark-maker and his work follows an instinctual line. His experience of painting on the street keeps his technique fast and loose, whilst his fine art background battles for order and accuracy. In his paintings this juxtoposition is evident, as well-drafted features disappear into clouds of tone and colour, and arcing lines carry the eye beyond their natural end point. Small details are brought to the forefront and a subdued palate and surface textures create coarse expressions that look worn and well-lived in.
Jim's work hints to the life behind the face, of the person we never even noticed, sitting right in front of us.