Joseph Loughborough
view all available work for sale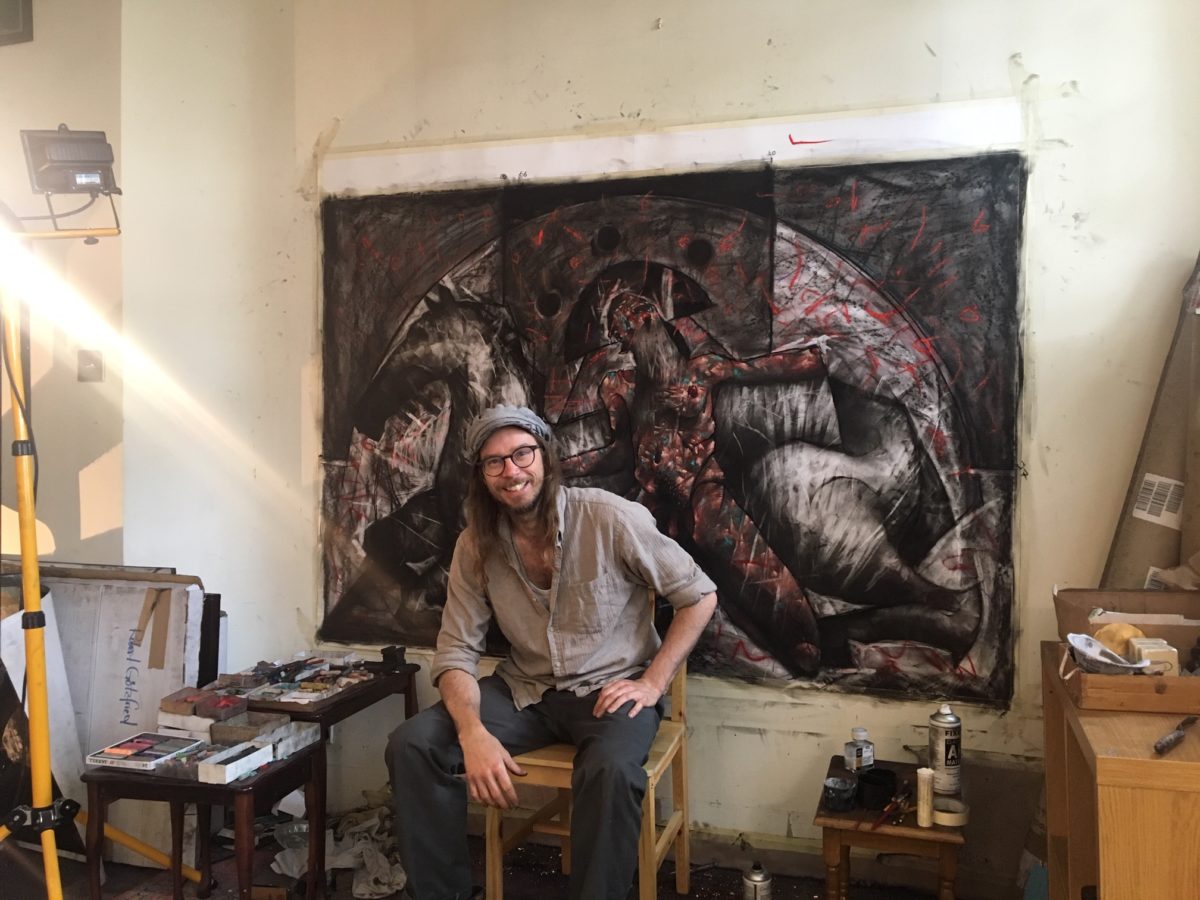 Bio
Joseph Loughborough (b. 1981) spent his formative years exploring the derelict boatyards and creeks of Portsmouth, on the south coast of the UK. After graduating from Portsmouth University he pursued interests in art, philosophy and skateboarding culture. Living once again in London after nearly a decade in Paris and Berlin.
Statement
Honesty, expressionism and catharsis can be read from Loughborough's impulsive and intuitive mark making, which strive to grasp a comprehension of the human condition.
Drawing inspiration from various themes concerned with Camus/Kierkegaard's notion of 'Absurdity', each drawing becomes a decadent theatre of emotion, sexuality and movment. Lonely human forms seem to struggle and ponder the sporadically lit space they occupy without reaching the point of a dramatic emotional encounter. Couples and groups of people cling together searching for an antidote to the revelations of their existence.
Personifications of latent hopes and emotions wait in vain to be realized. No specific conclusions can be made to the meaning of the individual works aside from the acknowledgement and indulgence of image, expression and technique. This reflects absurdity's philosophical model of observing our potentially meaningless existence without the sterilisation of Nihilism. The irony of religious motifs act to enhance the awkward balance between secularism and piousness that the characters depicted seem to grapple with.Questions are frequently asked of the viewer about how we interpret our oft-untold fears and desires.
View all work available for sale here.