Frea Buckler
view all available work for sale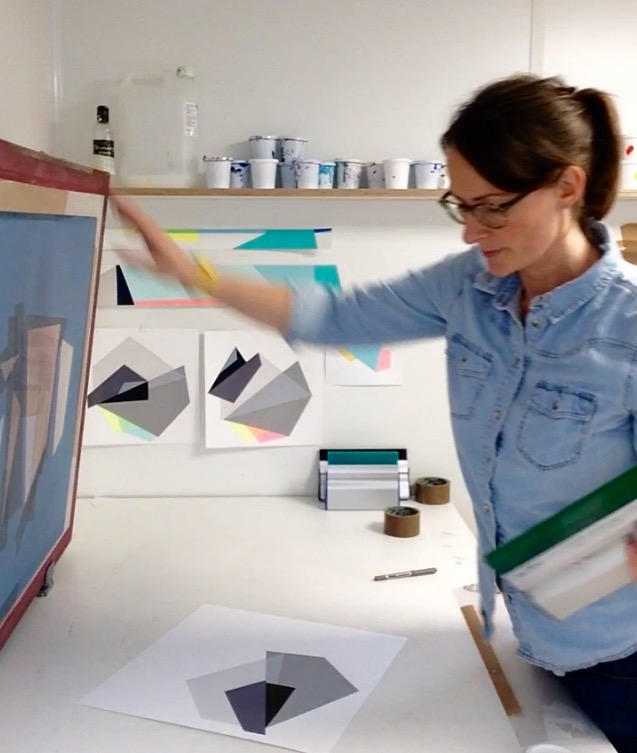 Bio
Frea Buckler graduated with a degree in Fine Art from Central Saint Martins and more recently passed her Masters degree with Distinction in Print at the University of the West of England in Bristol.
Frea's work retains the precision and technique of screenprinting but adopts an improvisational method more like drawing or painting to produce series' of one off prints. This process, which she begins without pre made plans and using her intuition, embraces a balance between chaos and control.
The probable but impossible forms resemble unfolded boxes or origami – bending, folding and opening out in different directions. They play with illusion and perception, they fit and don't fit, there are loose ends and spaces in between. They are visual representations of our processes and behaviours, such as poise and balance, rather than objects.
She has exhibited nationally including being selected twice for the Royal Academy Summer Exhibition. She lives and works in Bristol.