Matt Small
view all available work for sale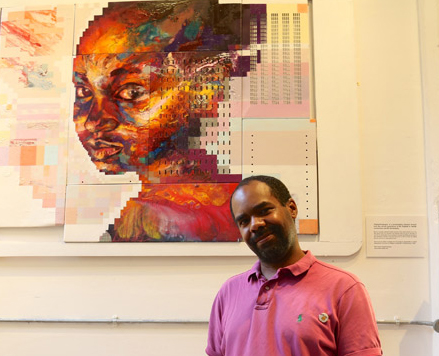 Bio
Matt Small's paintings are an expression of his worldview: by painting young marginalized figures of society he allows the viewer to spend time with these people in the hope that a shared a sense of humanity unrestricted by class and social boundaries will arise.
Matt Small paints directly onto found pieces of metal, bringing physical elements of the city directly into his work, whilst merging them with the human sensibilities of his subjects.
Matt Small's unconventional portrait paintings have gained huge popularity with art collectors who appreciate his fresh approach. He has won and been nominated for numerous art prizes, including the Viliers David Art Prize, and the BP Portrait Award. His paintings and limited edition prints have appeared for sale in major art galleries, from Novas Gallery to Philips Auction House.