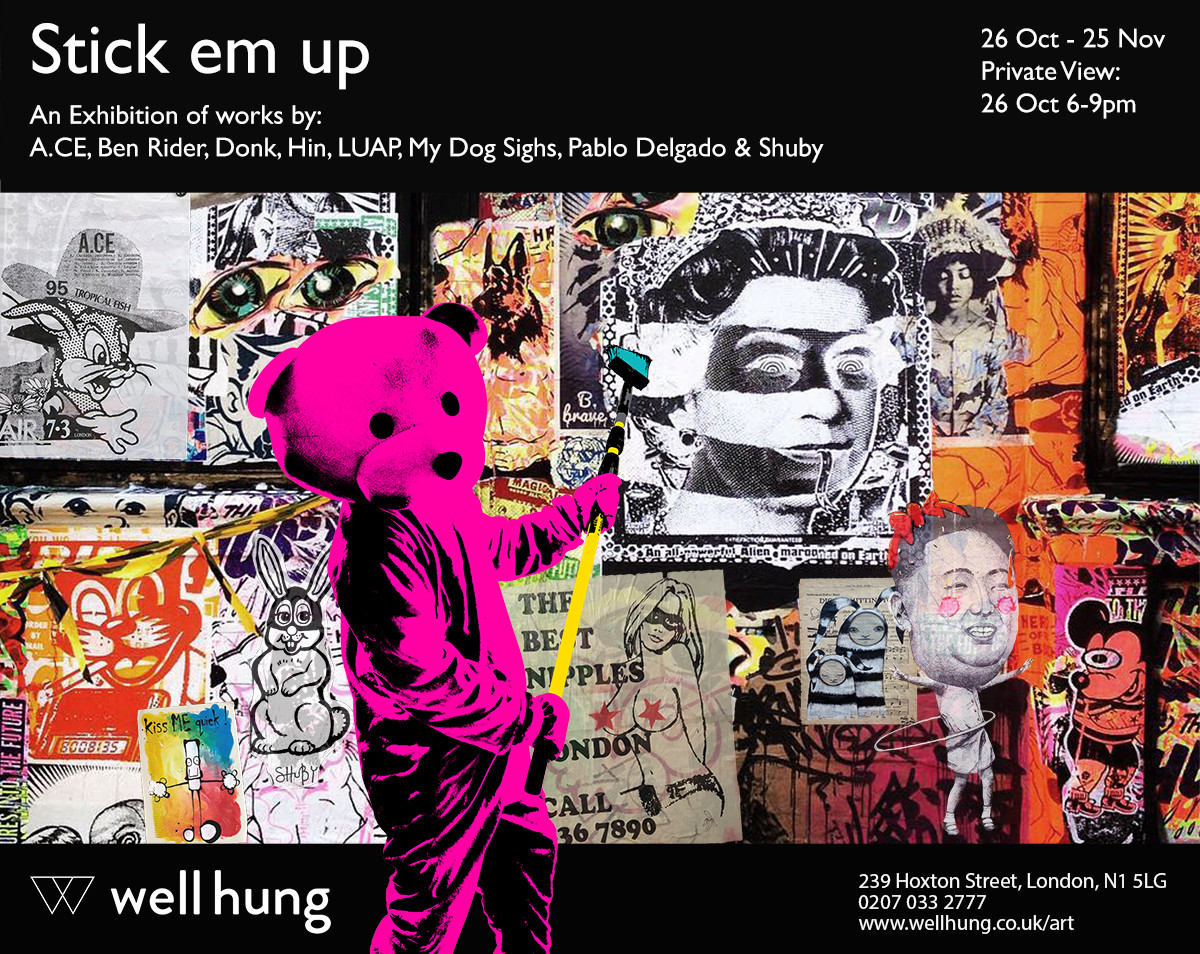 Well Hung are delighted to announce a group 'paste up' exhibition with artists; A.CE, Ben Rider, Donk, Hin, LUAP, My Dog Sighs, Pablo Delgado and Shuby.
These artists are creating a huge buzz in street art by pasting up their provocative imagery around London. Paste-ups are fast becoming the 'go to' medium as a way to communicate – in the increasingly transient world of street art.
Our artists have a unique approach to popular culture and mass media imagery. Appropriating the language of advertising and pop culture to create art that is current, thought provocative and visually intoxicating. Work included in the show features neon artworks emblazoned with their unique trademark imagery and bold iconography.
Exclusive to the exhibition all the artists will also be covering our gallery windows with glorious paste-ups.
Join us on Thursday 26th October for the private view from 6pm until 9.30pm. The exhibition runs until 25th November.
Here are some highlights of the show