Exhibition
Well Hung are delighted to introduce 'Just Human' a group figurative exhibition with artists; Ant Carver, Bael, Ben Slow, Eric Haacht, Jim McElvaney and Joseph Loughborough.
Celebrating the human form, Well Hung has specially curated this exhibition to showcase a selection of talented British artists who capture the human form and emotion in varying approaches.
This is third figurative exhibition from Well Hung Gallery – who are committed to supporting British talent and exhibiting thought provoking figurative art/work.
Join us on Thursday 19th April for the private view from 6pm until 9pm.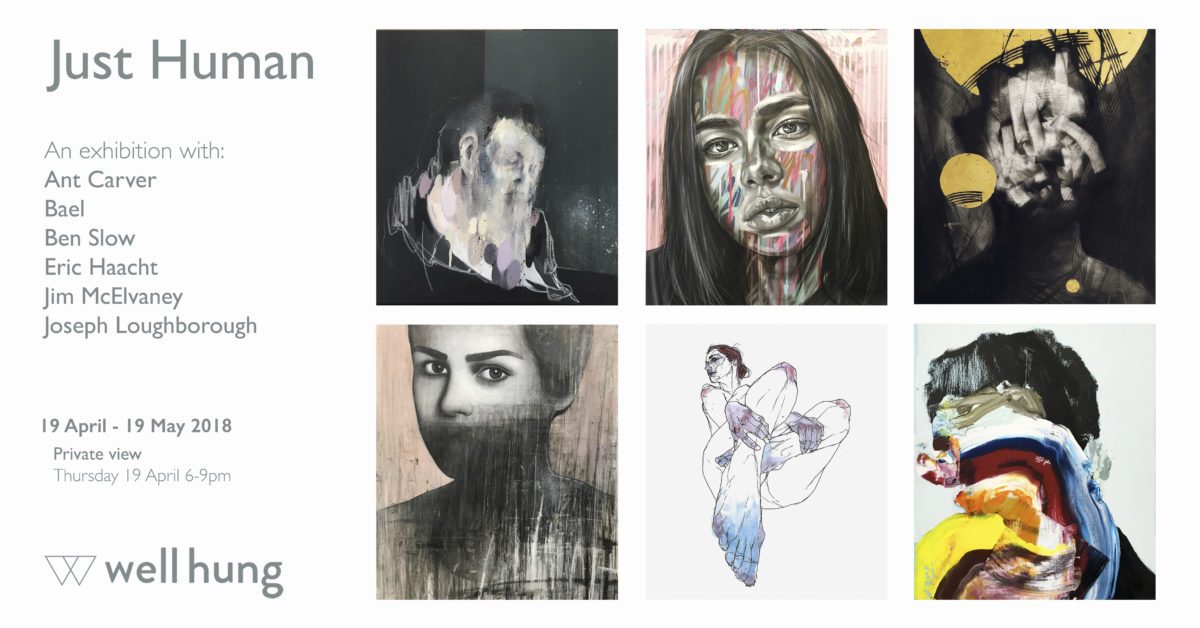 Read Story
Bio
Joseph Loughborough is a British artist now living in Berlin. Joseph states he is fascinated in 'human nature: sin, desire, fear and existential anxiety over one's own absurdity'. Through the theatre of emotion, sexuality and movement, Joseph's expressive and honest body of work captures revealing and thought provoking imagery that challenges how we interpret our often-untold fears and desires. Joseph has exhibited with Well Hung for; Out of Line (Oct 2016), Semblance (August 2017) and will be showing new work in a group figurative exhibition 'Just Human' in April 2018 so watch this space.
Read story
Over the past few years we've had the privilege of framing some beautiful artworks for our customers. We consult with each customer directly and help select the best framing and mounting options for their artwork. We often suggest a presentation that compliments the art to show it in it's…
Read story
Well Hung are delighted to introduce 'Just Human' a group figurative exhibition with artists; Ant Carver, Bael, Ben Slow, Eric Haacht, Jim McElvaney and Joseph Loughborough. Celebrating the human form, Well Hung has specially curated this exhibition to showcase a selection of talented British artists who capture the human…
Read story
We are super excited to announce Andrew Millar's first solo exhibition  at Well Hung - Lost Dreams opens with a Private View on 8th March 2018 from 6-9pm. The exhibition runs until 30th March. Please do come along and rsvp to info@wellhung.co.uk to confirm your attendance. Known internationally for…