Exhibition
Well Hung are delighted to announce a group exhibition with artists; Matt Small, Joseph Loughborough, Carne Griffiths, Angela Bell, Dan Cimmermann, John Atherton, Max Brazier Jones & Lee Ellis.
The exhibition brings together eight artists with differing approaches to the representation of the human form in painting. This epic line up of talent will fill our walls with glorious figurative art so join us on Thursday 20th July for the private view from 6pm until 9.30pm.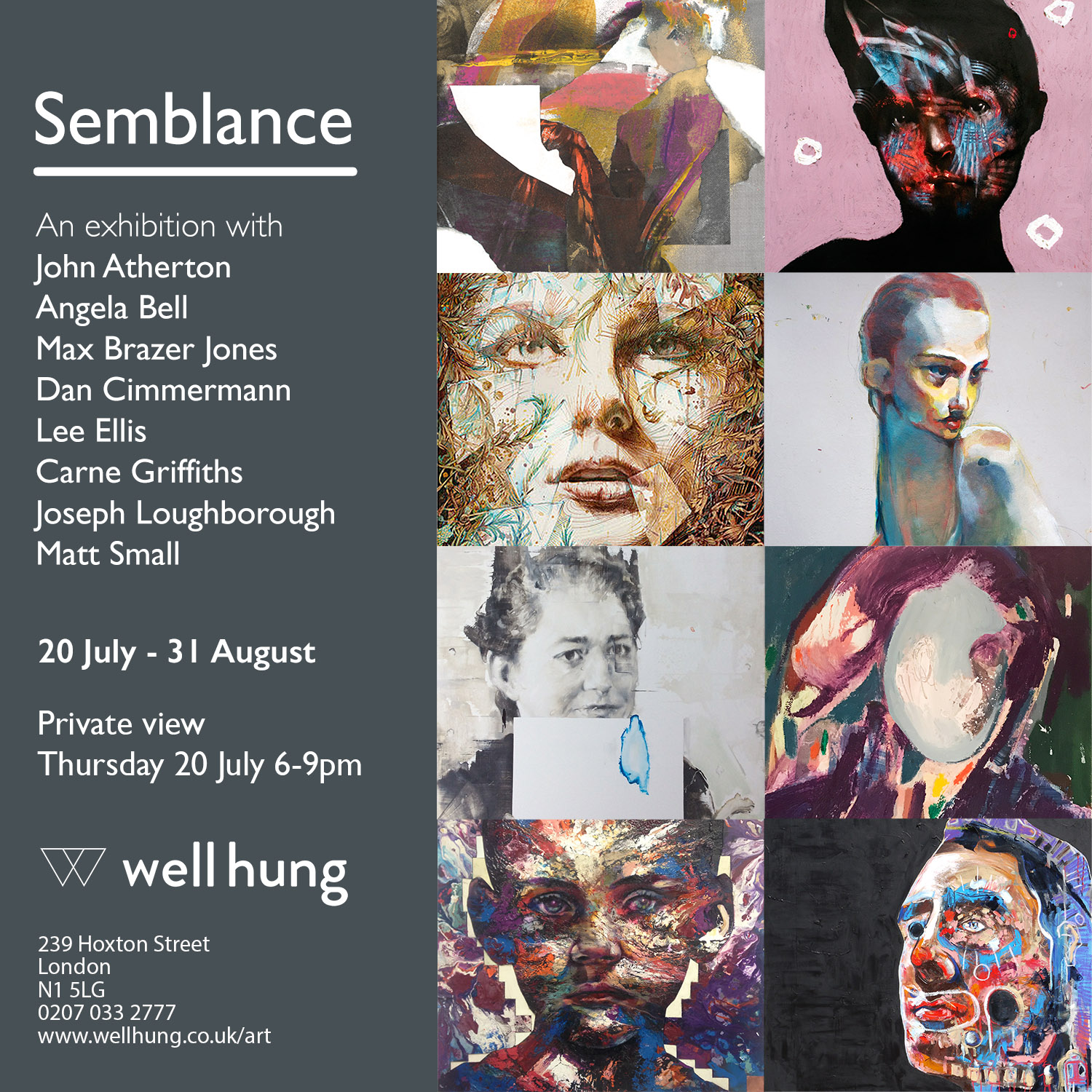 Read Story
Bio
From his studio based in east London UK, Max works in a mix of traditional and contemporary techniques to create surreal, figurative and enigmatic mindscapes. From the surreal subject matter of science fiction, psychedelic colours of graffiti, crisp sculptural lines of conceptual design through to the automatic painting techniques of the abstract masters: all of these interests have shaped Max's work.
Read story
Over the past few years we've had the privilege of framing some beautiful artworks for our customers. We consult with each customer directly and help select the best framing and mounting options for their artwork. We often suggest a presentation that compliments the art to show it in it's…
Read story
We are incredibly excited to announce that Well Hung will be exhibiting at this years Moniker Art Fair where we will be showcasing new works by; David Shillinglaw, Matt Small, Dale Grimshaw and Ben Slow. This is a new and eagerly anticipated event for us as the Moniker Art…
Read story
Our thanks goes out to everyone who attended the Private View for the Semblance exhibition and to the amazing and very talented artists taking part. Semblance is a group exhibition with 8 artists exploring the differing representations of the human form in painting. Participating artists include: Matt Small, Carne…