Well Hung
Framers and Art Gallery
Well Hung is London's most popular street art gallery and bespoke picture framers
Well Hung is an art gallery and framing workshop based in the creative hub of the East End of London. Our Shoreditch art gallery focuses on contemporary, urban and street art. Our extensive in-house workshop hones in on bespoke picture framing and Fine-Art printing.
Our passionate and friendly team have decades of experience in the print, frame and fine-art industries and are known for producing work of the highest quality.
Next Exhibition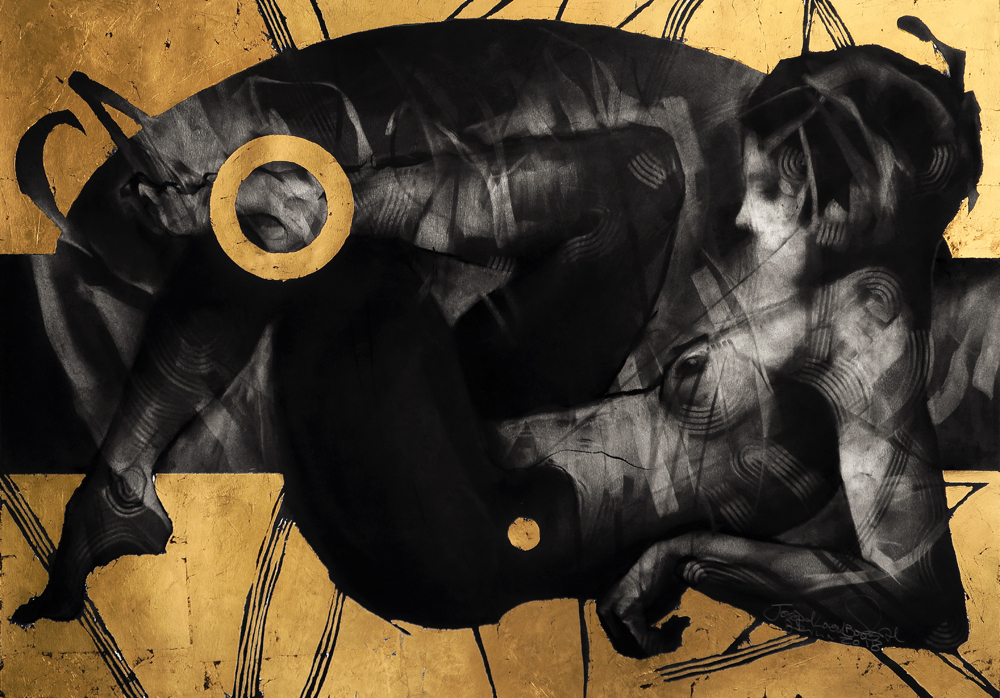 We are delighted to announce 'The Decadent Animal', Joseph Loughborough's first solo exhibition at Well Hung Gallery.
Working with charcoal on paper, Loughborough focuses on the expressive and impulsive execution of form and line that has become his trademark.
Joseph Loughborough (b. 1981) spent his formative years exploring the derelict boatyards and creeks of Portsmouth, on the south coast of the UK. After graduating from Portsmouth University he pursued interests in art, philosophy and skateboarding culture, living in Berlin, Paris and currently London.
Join us on Thursday 27th June for the opening night. RSVP to info@wellhung.co.uk to confirm your attendance.
Read story
Over the past few years we've had the privilege of framing some beautiful artworks for our customers. We consult with each customer directly and help select the best framing and mounting options for their artwork. We often suggest a presentation that compliments the art to show it in it's…
Read story
During the festive period we are more conscious than ever about helping others so we wanted to do our bit. From 23rd December - 2nd January we will donate 50% of the value of any online art purchase to the charity of your choosing* Simply make a note on…
Read story
In December 2018, we celebrated our 5th year anniversary and to mark the occasion we had a huge party and exhibition - showcasing affordable art from most of the artists we've worked with over the years. We've also introduced a few new artists to the gallery, which we hope…