Well Hung
Established in 2013 on Hoxton Street, Well Hung is an art gallery and framing workshop based in the creative hub of the East End of London. Our art gallery focuses on contemporary urban Street Art and our extensive in-house workshop hones in on bespoke picture framing and Fine-Art printing.
Our passionate and friendly team have decades of experience in the print, frame and fine-art industries and are known for    producing work of the highest quality.
Please feel free to pop in for a chat or give us a call on 020 7033 2777 and we'll happily assist in any way possible.
Current Exhibition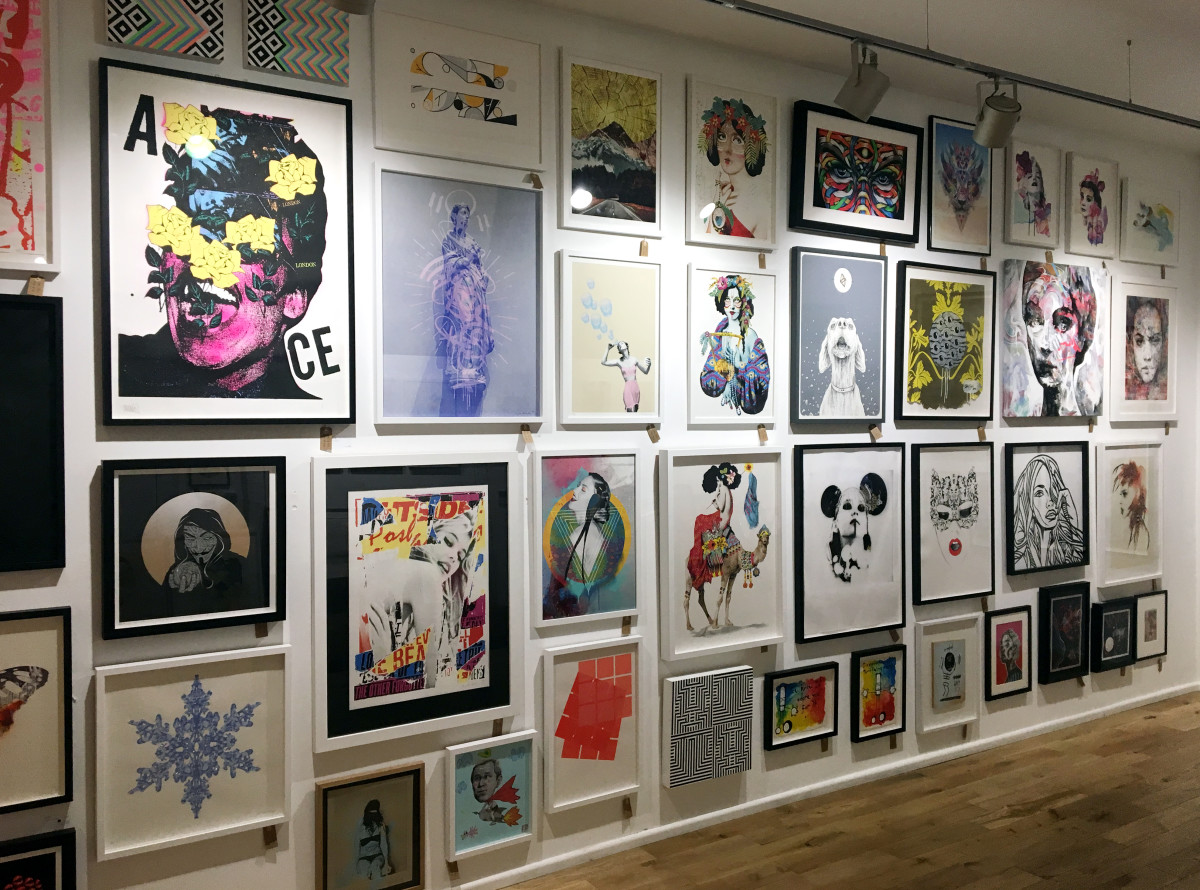 Read story
Last Thursday we hosted 'Stick em up' a group paste up exhibition with artists; A.CE, Ben Rider, Donk, Hin, LUAP, My Dog Sighs, Pablo Delgado and Shuby. The opening night was a huge success with our walls adorned in stunning urban art and our gallery space filled with street…
Read story
Donk has been one to watch on the Street Art Scene for some years now. You'll find his paste ups on the streets of East London and most recently in New York. Donk is an artist and photographer working within the paste-up tradition. His work combines photography, printmaking and…
Read story
Shuby is a leading, British street artist and has pasted her collaged posters in many destinations around the world in cities like New York, London, Paris and Sydney. Her banana and bunny motif have become a naughty but innocent calling card, instantly recognisable and intrinsically humorous. Her work is…